Imprint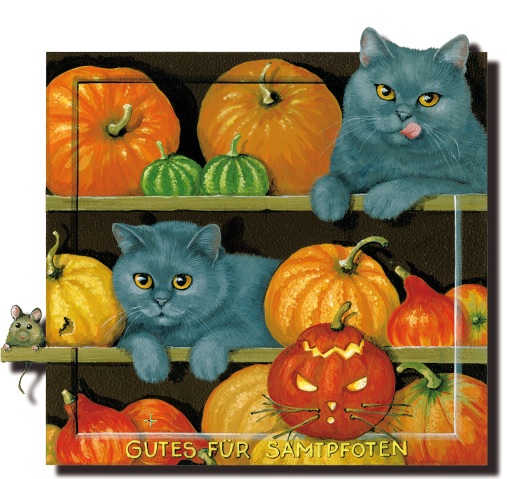 Tatzenladen
Inh. Nicole Kipp-Meilwes
Schnurrehof
Bärenshöfter Straße 16
D – 24980 Schafflund
Telefon: +49 (0) 4639 / 78 34 620*
Telefax: +49 (0) 4639 / 78 34 624*
E-Mail : info (at) tatzenladen.de
Organic Certification
DE-ÖKO-003
Responsible for the website content editorial section
Tatzenladen/Inh. Nicole Kipp-Meilwes
Copyright
The entire content included in this web site with the URL www.tatzenladenshop.de is copyrighted. Permission is granted to electronically copy and print hard copy portions of the Site for the sole purpose of placing an order with Tatzenladen or purchasing Tatzenladen products. Any other use, including the reproduction, distribution, display or transmission of the content of the Site is strictly prohibited, unless authorized by Tatzenladen. You further agree not to change any notices downloaded from this site.
Third-Party Links
Our site contains hyperlinks to other web sites operated by third parties and are provided for your convenience and information only. These links will take you away from our site. Tatzenladen has no control over these linked web sites, all of which have separate privacy and data collection practices, independent of Tatzenladen. When you click on a link to another website you will be leaving this website. Unless otherwise indicated, the linked sites are not under our control and we are not responsible for and assume no liability for the content or presentation of any linked site or any link contained in a linked site, or any changes or updates to such sites. We make no representations about the accuracy or completeness of the information contained in any linked sites. We reserve the right to remove links to other wbbsites without notice and explanation at any time.
Online Dispute Resolution (ODR)
If you have a problem which is not resolved by us, you may access the Online Dispute Resolution (ODR) Platform at http://ec.europa.eu/odr. The ODR platform is a web-based platform that is specifically designed to help consumers who have bought goods online and have a problem with that online purchase. It allows consumers to submit their contractual dispute and conduct the Alternative Dispute Resolution (ADR) procedure online.
Veterinary Advice
We are no health professionals and therefore cannot give any advise on your sick cat. The purpose of our products is to feed cats. They are not intended as a cure for any ailment. The product recommendations, and other information provided on the Tatzenladen Site are not meant to be a substitute for a consultation with a certified veterinarian. If your pet is ill, you should take it to a certified veterinarian for an examination and diagnosis.
If you have any queries about the use of the Tatzenladen website, please contact us.